To enhance the professional standards of design and design staffs, we held a furniture design trends training at April 29, 2014, We invited Professor Peng Liang, PhD"彭亮博士from the State Ministry of Education to deliver a lecture.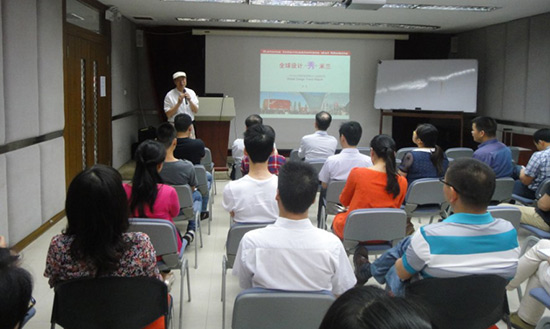 Professor Peng is presenting
More than 50 people including our co-founders attended the lecture.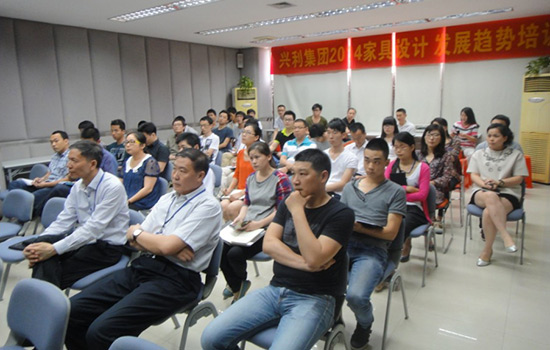 Co-funder, Mr. Huang Weiye (front row from left) head of internal audit Mr Qu (front center) led the design team to participate the training
Professor Peng was sharing the advanced Western design concepts he observed from the Milan International Furniture Fair.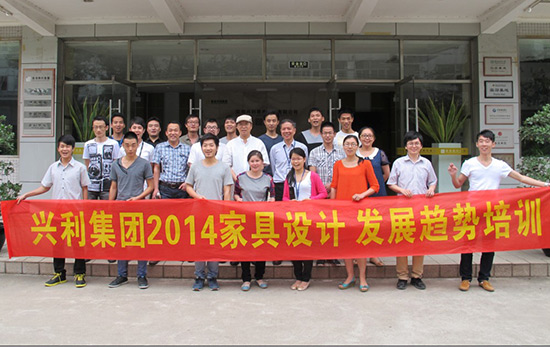 Group photo with Professor Peng.